salamat kay Jackie Dosmanos ng ABS-CBN online!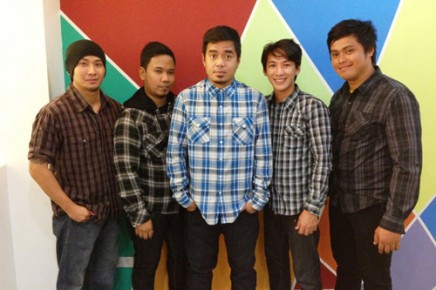 KALIBO, Philippines — Gloc-9 jogged toward the front of the stage and was immediately overwhelmed by the sight of a sea of people extending as far as his eyes could see in the early evening light. When his backing band whipped up the opening chords to his first number, the restlessly moving audience erupted into a massive cry of appreciation.
Gloc-9 was a special guest and neophyte to the Tanduay First Five national tour, which kicked off in this urbanizing city in the southern island of Panay. The major acts in the current 2013 edition are regulars Parokya ni Edgar, Wolfgang and Kamikazee, and returning old hands Rico Blanco and Sponge Cola.