#ParehoTayo on #MYX Online! #Gloc9
The MYX website has gotten on the "Pareho Tayo" bandwagon, calling it a "surprise release" that Gloc-9 pulled off.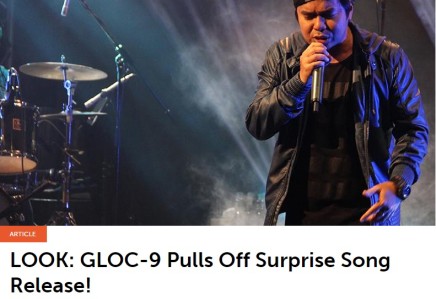 In fact this is the second independent release of Gloc-9. Late last year, he did the song "Payag," a reflection on the politics of nation that has had the people embroiled in a system that it has no control over. "Payag" also had a lyric video that was released solely on YouTube.
This time with "Pareho Tayo," one senses a more hopeful stance about our politics, even as it is grounded in the realities of nation that are difficult to talk about, because we insist on denying that poverty and need continue to exist.
Unlike "Payag," "Pareho Tayo" is free to listen to and download via SoundCloud. It will also have a music video to be released soon.***