karangalang makasama si Tatay Bien Lumbera!
Lumbera's admiration is something that the much-awarded Gloc-9 has taken care to nurture. Despite a full calendar, he obliged the poet with an interview for an online column that the latter published on bulatlat.com. He graced Tatay Bien's 80th birthday celebration with two numbers, to which the honoree's grandkids reportedly rapped along. And today, at this unveiling of the Lumbera-inspired fashion collection, he is doing three songs.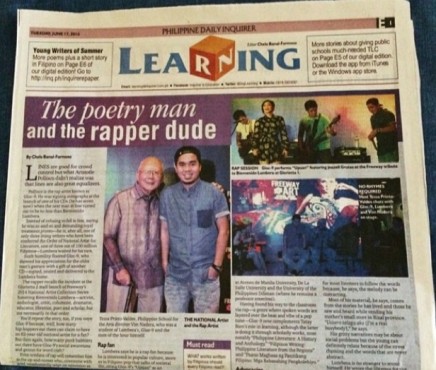 i-click ito para sa buong article!