#Gloc-9 goes back home to Star Music
It is a story that is part of Gloc-9's icon: Star Records' Enrico Santos had searched for Aristotle Pollisco in Binangonan Rizal after listening to a sample cassette left at his office, one of many in a box of samples from unknown talents.
Gloc-9 would not only be "found," he would also get his first recording deal for a self-titled CD in 2003. That was a compilation of songs he had written for different official soundtracks for film, such as "Isang Araw" and "Ayoko Na," which were used in the movie Trip (produced by Star Cinema), as well as the song "Bakit" (feat. Cooky Chua) which Gloc-9 had written for the Himig Handog Love Songs competition in 2002.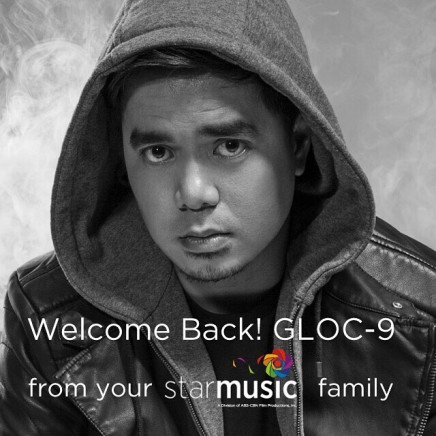 This year marks the homecoming of Gloc-9 to Star Records, now Star Music, and it can only be a great opportunity for him to flex his creative muscles with the most productive and innovative recording company in the country. Under a one-year contract, Gloc-9 promises songs that are exciting yet socially relevant, just like we know his songs to be.
The first EP entitled Sukli is already in the process of completion, and is truly something to look forward to.***